After graduating from Portland's Jefferson High in 1949, James discovered his vocal talent while touring with the Chicago Hot 'n' Tots (a farm team of the Harlem Globetrotters basketball team).  Later, James and some friends formed an a capella jazz vocal group dubbed the Audios.  That group--patterned after the Four Freshmen and the Hi Lo's--morphed into the Frank Martin Trio after Martin heard James and bassist Delbert McSwain at "The Backyard," the popular 24-7 jam session James ran out of his North Portland home.  Later, James and McSwain formed the Del-Tones.  In the latter two groups, members played instruments as well as sang (James played drums).  James credits pianist Martin, who was later inducted into the Kansas City's Hall of Fame, with helping develop his jazz vocal chops & repertoire. 
With the Del-Tones, James toured throughout the West, opening for some of the biggest bands around, including Benny Goodman.  At one point, the band held down a steady gig at Lake Oswego's Beachcomber for nine years.  The group was popular with the Hollywood celebrity set, who would occasionally fly them down to Vegas to play at their private parties.  But by the early '70s, James had become burned out on the music business, and he stepped away for a time.  It wasn't until the formation of the Original Cats in the '90s that he returned to music full-time.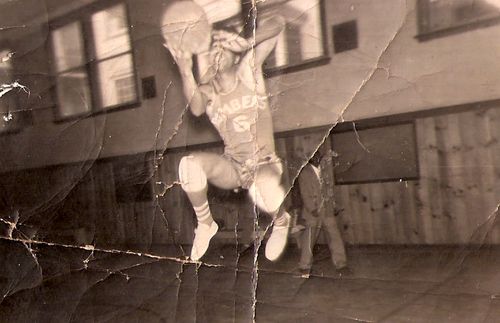 James could glide in his basketball-playing days!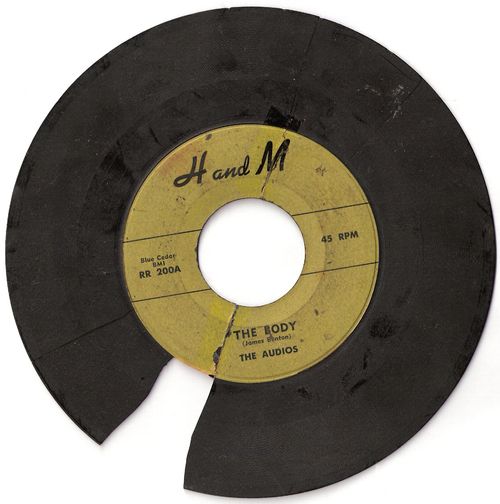 The Audios had hit record penned by James--until it was banned on local radio!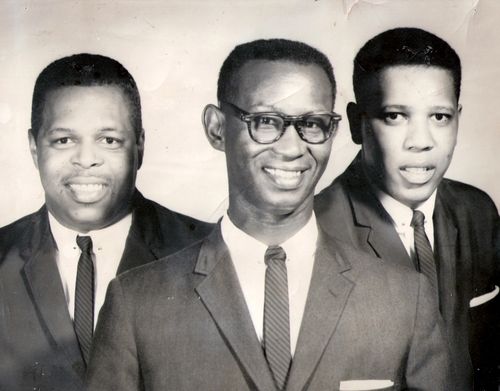 The Frank Martin Trio (l to r: James, Martin, & Delbert McSwain)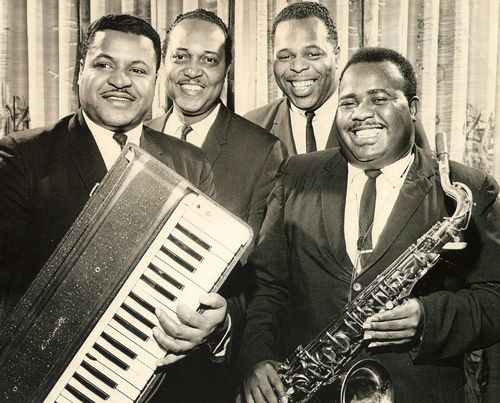 The Deltones (l to r: Emmett Williams, Eddie Fontaine, James, & Dave English)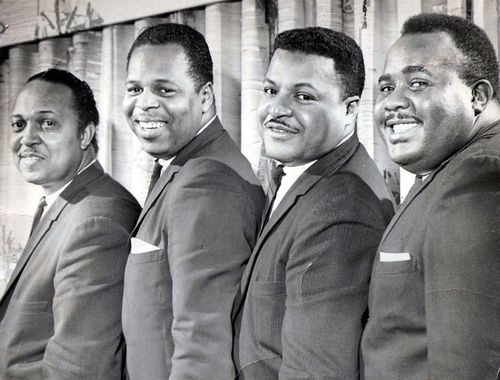 The Deltones (l to r: Eddie Fontaine, James, Emmett Williams, & Dave English)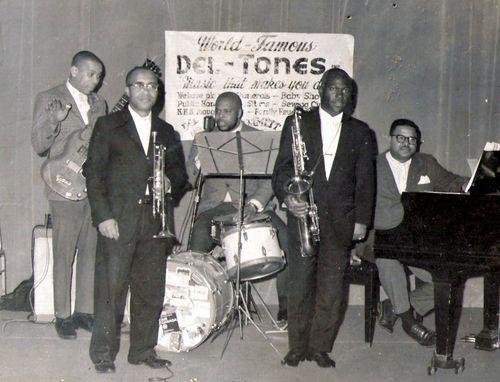 The Del Tones (l to r: Delbert McSwain, Bobby Bradford, James, Unknown, & Emmett Williams)