Sweet Baby James
"Sweet Baby" James Benton was one of the most entertaining and soulful vocalists in the Northwest from the late '50s until his retirement in 2015.  He was part of Portland's legendary Williams Avenue scene, and he continued to be a NW fixture late in life, most notably as co-leader of King Louie & Baby James and as a featured vocalist with the NW Ray Charles Project.  Along the way, James mentored many major Portland jazz artists, including drummer Mel Brown ("Portland's Gentleman Of Jazz"), and multi Grammy-winning bassist/vocalist/composer Esperanza Spalding.

James was born & raised in Arkansas, near the Texas border.  After moving to Portland as a youngster, James played semi-pro basketball, and eventually he hooked up with the Chicago Hottentots, a farm team of the Harlem Globetrotters.  As part of that team's routine, James would walk to the side of the court and sing & play chords on a piano.  That was the beginning of his musical career!  Later, James played drums and sang with pianist Frank Martin (since inducted into Kansas City's Hall of Fame), the Del-Tones, and others. While the material was mainly bebop and standards, James' style never strayed far from the blues & gospel he'd heard growing up.  James and the Del-Tones became popular with the Hollywood crowd in the early '60s (John Wayne, Connie Stevens, et al), and they'd regularly fly him to Vegas to perform at their private parties.

Back in Portland, James operated a 24/7 barbecue joint/ jam session out of his father's garage.  That legendary musical hangout was dubbed "The Backyard." James' place was THE hang for local and visiting Black entertainers, including luminaries like Sammy Davis Jr.  The popularity of The Backyard eventually led to James opening a regular night club, "Jimmy's House of Jazz" for a year.  
-----------
Lynn Darroch poem: "Williams Ave 1953":  The story of Sweet Baby James Benton and "The Backyard," where jazz musicians gathered in the 1950s, when Williams Avenue was the heart of the African-American entertainment district in Portland. With Louis Pain on organ.  
-----------
For an extended period following that, James focused less on the music business.  But during the last twenty years or so of his life, James was very active, performing with The Original Cats (featuring other veterans of the Williams Avenue scene), Jay Koder & the Kats, King Louie & Baby James (which James co-lead with organist "King Louie" Pain), and the Northwest Ray Charles Tribute.  With these groups and others, James brought the house down at countless NW venues & events, including the Safeway Waterfront Blues Festival, the Mt. Hood Jazz Festival, the Portland Bite, Jimmy Mak's, and Arlene Schnitzer Concert Hall.  James also focused on outreach to seniors, performing at numerous functions for Portland-area senior citizens, including events sponsored by the Portland Trailblazers.

In recognition of his many contributions to the city of Portland, James received a string of honors in his final years, including being part of a proclamation by Mayor Sam Adams.  As Willamette Week wrote, "Soul shouter Sweet Baby James is a human landmark of Portland jazz!"

Sadly, Sweet Baby James Benton passed away on February 14, 2016 at the age of 85.  But he left behind a rich legacy in his recordings, in the many musicians he mentored, and in the indelible memories he left with family members, friends, and fans.  James' warmth, soulfulness, humor, and musical talent & passion will not be forgotten.  

UPDATE:
On October 9, 2021, James was posthumously inducted into the Oregon Music Hall of Fame.  Fittingly, his favorite saxophonist, Renato Caranto,was inducted on the same evening--joining King Louie & Baby James' organist Louis Pain, inducted a few years earlier.  Renato and Louis, with KL & BJ drummer Micah Kassell, performed at the induction event.  They played James' favorite Renato-featured number, "You Are So Beautiful," in honor of their late bandmate: the heart & soul of King Louie & Baby James.  James' stepson Bobby Fouther accepted the award on James' behalf and shared wonderful reminisces of James--including what it was like to live in a house that hosted 24/7 jam sessions in the garage!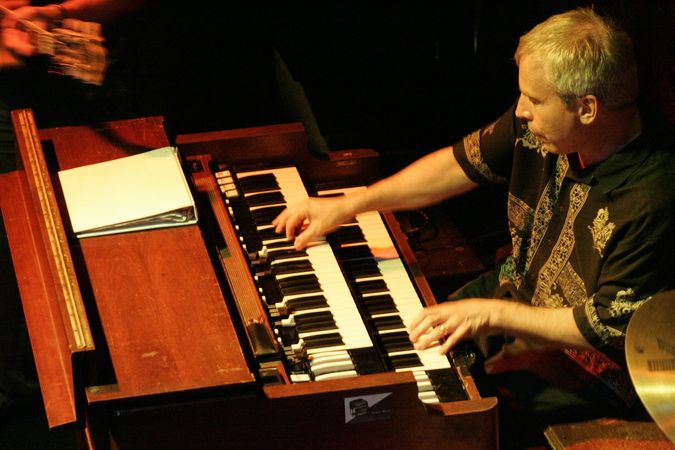 Louis Pain, Sweet Baby James' long-time friend & musical collaborator, was dubbed "Portland's boss of the B-3" by The Oregonian.  When called upon, Louis is a dynamic soloist, but he specializes in the subtle art of making the musicians and vocalists he works with sound their best.  For him, the song's the thing, not showing off.  That's why he's always in demand with his peers.

It's been that way since Louis started playing professionally in his hometown of San Francisco back in 1970.  Starting out in "Top 40" bands, Louis quickly graduated to playing in a variety of genres with some of the best musicians in the Bay Area, including funk guitarist Bruce Conte (Tower of Power), jazz saxophonist Jules Broussard (Ray Charles, Santana), gospel vocalist Dorothy Morrison (Edwin Hawkins Singers), and the late rock/jazz saxophonist Cornelius Bumpus (Doobie Bros & Steely Dan).

Since moving to Portland in '86, Louis has continued the trend, working with top Portland blues/soul artists including the late, great Paul deLay, Curtis Salgado, Lloyd Jones, and Linda Hornbuckle, and jazz musicians Mel Brown, Thara Memory, Dan Faehnle, and Dan Balmer.  Louis also is the "first call" organist to back visiting musical legends, who have included Bernard "Pretty" Purdie," Phil Upchurch, Martha Reeves, the Shirelles, and now-departed musical giants Solomon Burke, Howard Tate, and Bo Diddley.

In addition to working extensively as a sideman, between 2005 and 2014, Louis enjoyed his favorite musical project: co-leading King Louie & Baby James with Sweet Baby James.  Louis has also organized a series of successful soul music tributes featuring the Portland Soul All-Stars.  Since James' retirement, Louis has produced and played on a series of three CDs which received 4-stars in Downbeat magazine and were featured in that magazine's annual "Best Albums of the Year" issue.  The most recent release, 2019's all-instrumental, all-original "It's About Time," featured Louis' trio with his "King Louie & Baby James" bandmate Renato Caranto plus drummer Edwin Coleman III and special guests.

When not gigging, Louis rents out the best Hammond organs in the NW, teaches music, and hangs out at his Washougal, WA home with his wife/manager Tracy Pain and their children, grandchildren, & remarkably friendly cats.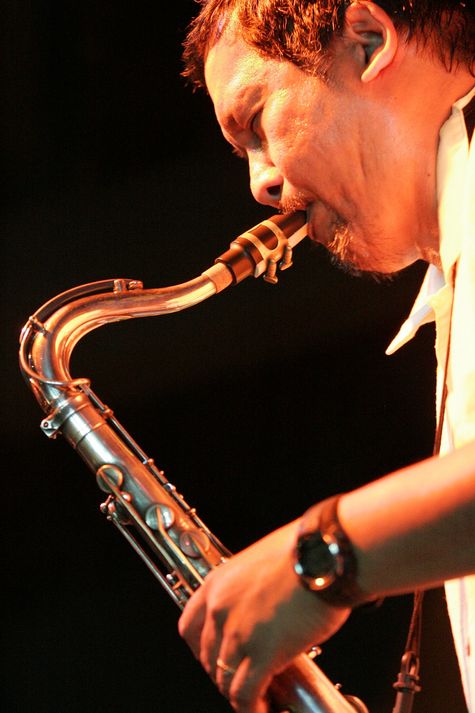 Renato Caranto arrived in the U.S. From his native Philippines with no possessions save a suitcase full of clothes and his horn. After touring the West Coast for a decade with a Philippine Top 40 band, Renato settled in Portland in 1992 and began playing the kind of music he loved: blues, soul, & jazz. Soon he was recognized as the best blues sax player around, winning the Cascade Blues Association's award for best saxophonist in '94, '95, '97, and '98. But jazz was Renato's true passion, and he never stopped studying and practicing with the goal of breaking into Portland's jazz scene.
Gradually, Renato began playing more jazz gigs and recording sessions, appearing with top Portland players including Mel Brown and Thara Memory. (Along with Louis Pain, Renato is a charter member of the Mel Brown B-3 Organ Group, which enjoyed a 20-year run on Thursdays at Jimmy Mak's). After a flirtation with smooth jazz on his first CD, Renato's aptly titled 2001 release, "Straight Ahead," announced his transition to blues-rooted modern jazz. In publicizing the release of that recording, The Oregonian called Renato "one of Portland's most soulful jazz saxophonists." All the hard work had paid off.
Renato is now in constant demand, picking and choosing the projects he wants to participate in.  He toured the world with Esperanza Spalding, then toured with country music legend Merle Haggard until his passing.  But from 2005 until Baby Jame's retirement in 2014, Renato's favorite group was King Louie & Baby James! 

Renato's father was a sax player from James' generation, and Renato loved nothing better than entering the "Way-Back Machine" and playing in his dad's style behind James' crooning vocals!  Just look at the video of Renato playing "You Are So Beautiful" with James looking on and encouraging (that video is posted at this site) to see the wonderful chemistry that Renato and James enjoyed.
UPDATE: 
Renato is to be inducted into the Oregon Music Hall of Fame on 10/9/21 at the Aladdin Theater.  Fittingly, he's being inducted on the same evening as Sweet Baby James.  Renato and Louis Pain are scheduled to perform at the induction event, and they're including a pair of tunes they used to play with Sweet Baby--the heart & soul of "King Louie & Baby James."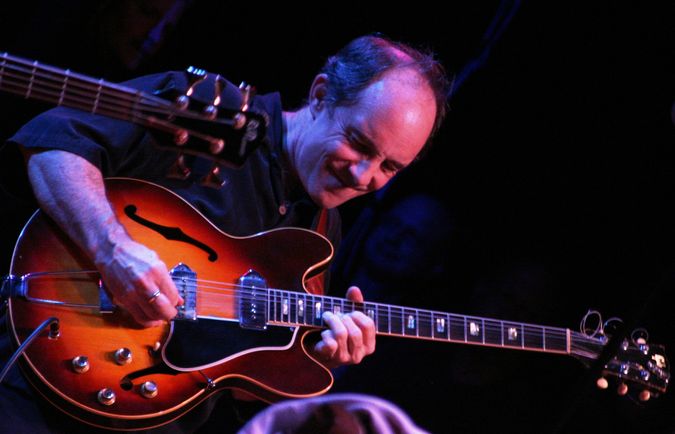 Peter Dammann grew up in the Chicago area, with his stinging guitar style greatly influenced by early exposure to blues greats Muddy Waters, Buddy Guy, et al.  After relocating to Portland, Peter hooked up with the late, great Paul deLay.  During ten years of Peter's long stint with Paul, he was joined in that band by Louis Pain.  And during deLay's three-year incarceration on drug charges, Peter and Louis co-led the No Delay Band (featuring soul diva Linda Hornbuckle on vocals). 
Since deLay's untimely passing in 2006, Peter has kept busy working with the DK-4, led by pianist-vocalist DK Stewart, as well as acting as Talent Coordinator for the Safeway Waterfront Blues Festival.  But he never missed an opportunity to reunite with Louis and play with the soulful Sweet Baby James in King Louie & Baby James!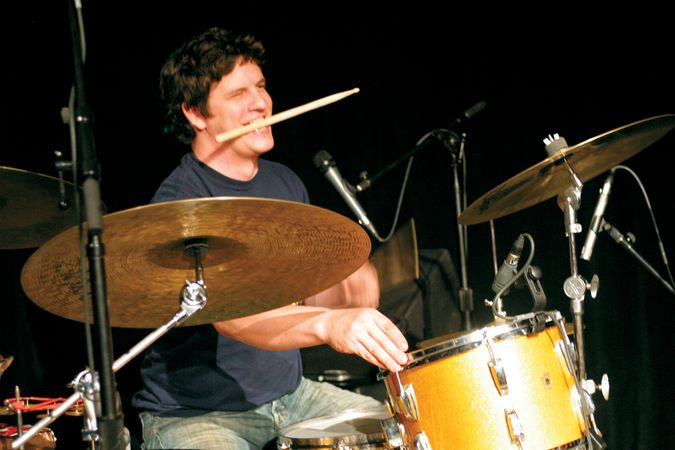 Like a lot of talented young drummers, Silverton, OR native Micah Kassell is expert in many contemporary styles.  He can play challenging jazz material, rock, Latin, funk—you name it.  But Micah can also play a blues shuffle like someone who grew up in the 1950s.   That versatility is what made Micah such a perfect fit for King Louie & Baby James.
Micah has worked with Curtis Salgado, Lloyd Jones, Go By Train (led by Dan Balmer), Mike Pardew, Damian Erksine, and Ray Frazier. He's also shared the stage with Steve Miller, Kim Wilson, Charlie Musselwhite, Jimmy Vaughn, and Little Charlie & the Nightcats.  By day, Micah is a top graphic designer at Nike.  Oh, and he's dad to five kids.  Yes, Micah Kassell is one busy guy!