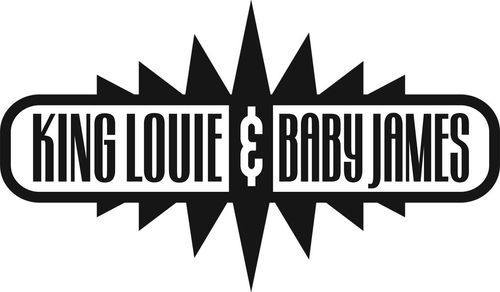 Sweet Baby James was called, "A human landmark of Portland jazz," by Willamette Week, and organist Louis Pain has been dubbed, "Portland's boss of the B-3" by The Oregonian.  So it's not surprising that once these two joined forces as King Louie & Baby James, there was plenty of buzz--particularly considering the musicians they chose to fill out the group.  Those included NW standouts Renato Caranto on sax, Micah Kassell on drums, and guitarist Peter Dammann.  Following their third gig together--an incendiary set at the 2005 Safeway Waterfront Blues Festival captured on their first CD--The Oregonian's Marty Hughley called King Louie & Baby James, "stellar...top shelf...exemplary." And Cascade Blues Association president Greg Johnson said that performance, "definitely falls in with the best of the festival's celebrated history."

Following that gig, the band brought the house down year after year at the Safeway Waterfront Blues Festival, as well as at the other top events and venues in the area, including the Mt Hood Jazz Festival, the PDX Jazz Festival, the Bite Of Oregon, and the region's top jazz/blues club, Jimmy Mak's.  A performance at the latter venue was captured on the band's second CD, "Around the World," which again received critical raves. 
The members of King Louie & Baby James played in many other bands, but all of them, including Sweet Baby James, rated KL & BJ as their favorite group. When they got together, it was simply magic!